Centre for Human Trafficking Initiative (CIAHT) organize sensibilizations to communities on the causes and effects of immigration and racism
Ghana – CIAHT celebrated Street Children's Day with a community awareness debate on April 19, 2023
There has been an immense increase in street connected children in Ghana, this increment is caused due to hunger, poverty and lack of parental care. Majority of these children came from deprived rural communities in northern regions of Ghana.
In Ghana movement of Children to cities and town to look for jobs called Kayayo which means (HEAD POTTER). They are mostly found wondering the town center and bus stations seeking for heavy loads to carry just to end a living. These children are estimated about 1,242,190 children aging between 9-19 years with no society inclusion and parental care. These children sleep at the bus stations, give birth to children who are often seen at the bus stations begging for food or used for child labor, to enable them have food to eat.
Thousands of street-connected children are constantly on the move in Ghana and so we at Centre for Initiative Human Trafficking (CIAHT), has it in our mission to understand the root causes of why children leave their families and move to the streets, as well as to understand the migration routes of the children. This knowledge helps us plan the right interventions at the right locations across Northern region of Ghana.
Children are either forced to move, move with the consent of their family, or move on their own accord. If they are looking for work, they move to where the work is. Generally, children in the Northern regions of Ghana travel to South towards more than any other urban areas. They walk long distances for days to get to the centre, where they work for weeks or months to save money for transportation to their next destination. Many children move from the Northern sector to Kumasi, Accra, Sunyuni and Takoradi, while others pass through Dambai in their way to Accra.
Across the regions of the country, vulnerable children are engaged in various forms of child labour, along the coasts, Takoradi, Accra, Cape Coast, and along the Volta Lake through, Yeiji, Winneba, Dambai and Ho, children engage in fishing and other fishing-related activities including dangerous fishing in the night, or do trading, farming or even sell their bodies through prostitution. All across Ghana children have enormous needs. If these needs are not addressed, more and more children will continue to leave their homes to the streets and will unlikely find their way back to their families. This is the reason CIAHT expanding its awareness of creation in the rural communities, on the causes and effects of the racism in the rural communities.
 On the day of 19th April, 2023 CIAHT celebrated Day for Street Children, The CIAHT organized a community sensitization durbar at Wantugu in the Tolon District of the northern region of Ghana. The advocacy speakers were the representatives from the National Commission for Civic Education (NCCE), Ministry of Gender, Children and Social Protection, Department of Social Welfare.
The durbar was attended by the Chiefs and opinion leaders from the electoral area's communities' men, women, youth and children. The Special Guest of Honor was Mr. Mousa Sow, Africa representative of Dynamo International – Street Workers Network as coordinator of the Africa region.
He spoken about the challenges, cause and solution, of Street children to the country. He said, these children are exposed to a lot of dangers as they are vulnerable to the society.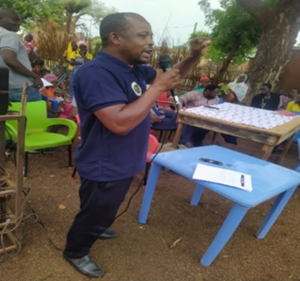 CHALLENGES THEY ARE FACED WITH ARE
They are targets by human traffickers.
They learn and practice bad social vices.
They are exposed to diseases and sickness.
Targets for child militants' soldiers
Cybercrimes etc.
CAUSES OF CHILDREN ON THE STREET
Poverty
Hunger in the families.
Lack of education
Misinformation about jobs opportunities.
Lack of families and community disciplines etc.
CONSEQUENCES OF STREET CHILDREN
Reduce productive human capital of the country.
Increase in social vices in the country.
Leads to increase insecurity etc.
HOW TO STOP CHILDREN FROM THE STREET
Education.
Provision of skill training.
Arresting the kingpins in the street.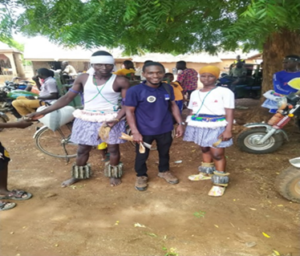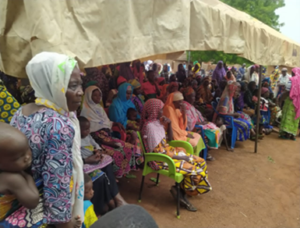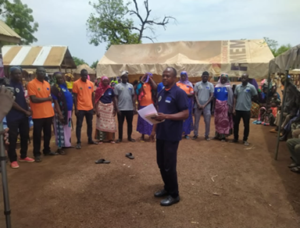 Mr. Abdulai Danaah granted media interviews and highlighted on the future of the partnership in the operational areas and communities. Youth development and also prevention and protection of vulnerable women and children in the deprived rural communities. How Youths are tricked into human trafficking and how the organization will support them through entrepreneur skills development, water, education and vocational skill training and smart Agriculture.