Mission to Ghana of Moussa Sow, coordinator of the Africa Region, for the preparation of the Regional Pilot Group
Preparation of the Africa Regional Pilot Group to be held in November 2023 to Ghana
Moussa Sow, the coordinator of the Africa Region, carried out a mission to Ghana from 14 to 21 April 2023, to prepare the next Regional Pilot Group of the Africa Region, which will most likely take place in November 2023 in Accra, the capital.
The regional coordinator participated in activities with street social workers of the Ghanaian platform member of DISWN. He also met with many social actors, including the Centre For Initiative Human Trafficking (CIAHT) and the Street Children Empowerment Foundation (SCEF) as well as many managers of organizations.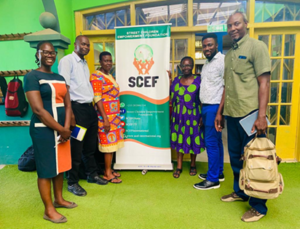 He also participated in Tamale at the launch ceremony of a project to raise awareness and mobilize communities to prevent immigration at the village level in the presence of different stakeholders, who put forward the objectives of the project.