3rd International Forum of Street Social Workers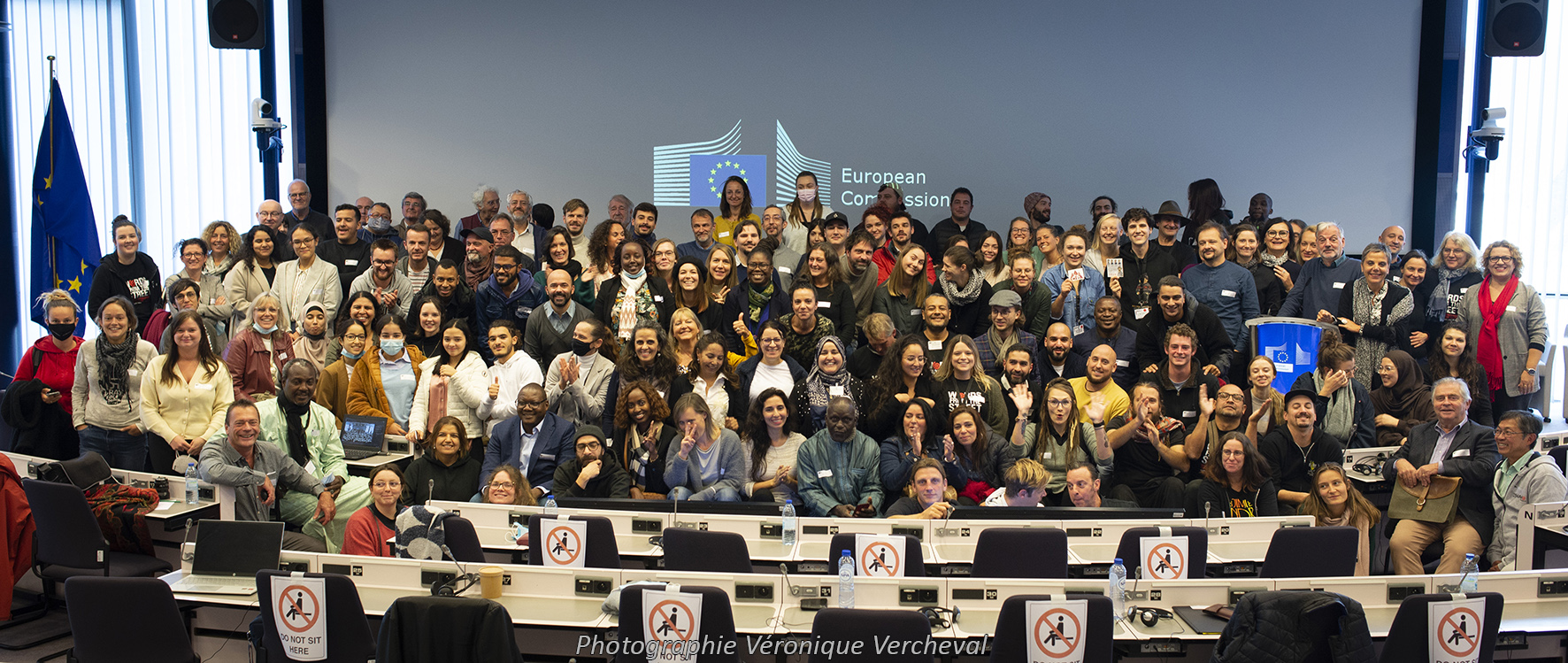 The street worker members of Dynamo International – Street Workers Network (DISWN) once again came together in Brussels to take part in the 3rd Socal Street Workers International Forum, called "Words from the Street", on 18-22 October 2021.
The Words from the Street forum aims to foster international mobilisation in order to develop structural and lasting responses to the issues faced by the most excluded communities, who are often in street situations, in Europe and around the world. The forum also aims to enable young people and street workers to speak out, as they witness first-hand the reality of life on the streets.
The forum, based on a participatory methodology, allowed each participant to propose a workshop and to generate a lot of ideas in a superb organised chaos. Over the course of the five-day event, and using grassroots reality as the starting point, the participants talked, enhanced their practices, created together, recharged their batteries, and formulated recommendations that were presented at the European Commission on Friday 22 October 2021, the forum's final day.
PARTICIPATING ASSOCIATIONS*
Closing day at the european commission
0:00

Introductive and welcome adress:
Maria-Anna Paraskeva, Senior Policy Officer, European Commission, DG EMPL
Edwin de Boevé, Director of Dynamo International
7:36
 

FIRST ROUND TABLE: The Globalisation of poverty: fatality or a social project?
Animation:
Edwin de Boevé, Director of Dynamo International
Speakers:
1:19:35

 

SECOND ROUND TABLE: Social street work, a social response to social problems?
Animation:
Cis Dewaele, SAM vzw
Speakers:
2:17:00

 

CLOSING AND CONCLUSIONS of « Words from the street »
Animation:
David Lallemand, Communication Advisor to the General Delegate of the Wallonia-Brussels Federation for Children's Rights
2:19:39

Speaking up for social street workers– Findings and Recommendations

2:26:45

Intervention by Edwin de Boevé

2:33:33

Speaking up for the youth– Findings and Recommendations
Reactions:
2:41:24

Ruth Paserman, Director DG Employment, Social Affairs and Inclusion at European Commission, Deputy Director-General – Funds, Fair Transition and Analysis – Funds: Programming and Implementation (EMPL.G)

2:50:26

Valérie Glatigny, Minister for Youth Aid in the Wallonia-Brussels Federation

2:55:51

Wouter Beke, Flemish Minister for Welfare
Saskia Bricmont, Member of the European Parliament